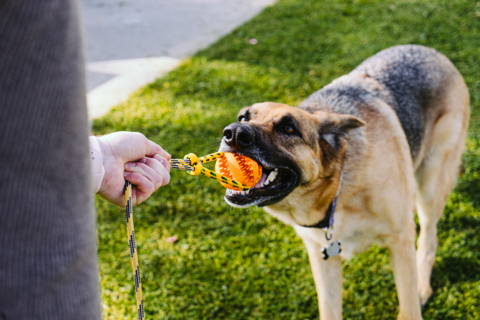 YES! Runball Is An Extremely Durable Dog Toy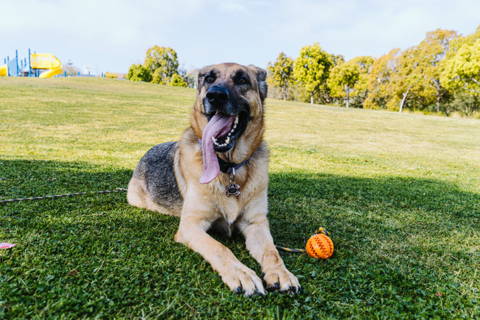 YES! Great Exercise Dog Toy To Play In Your Yard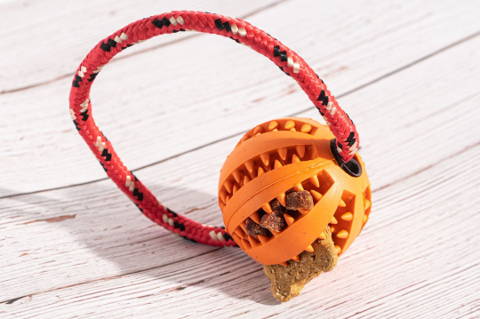 YES! You Can Dispense Treats
YES! Runball Is Great For Tug of War
Here's Why Dogs Love Runball!
How To Setup Runball For Outdoor Fun!
Attaching the rubber dog toy ball to the long tether is easily done in 4 steps.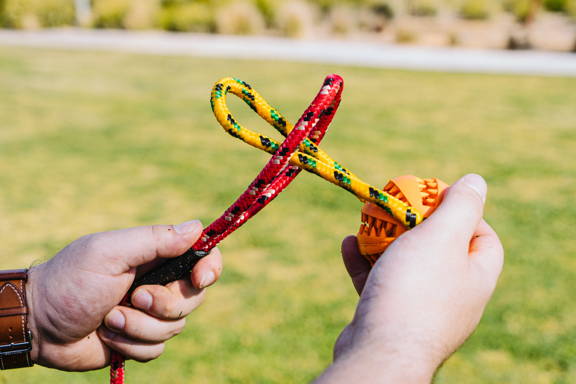 Feed ball rope into red loop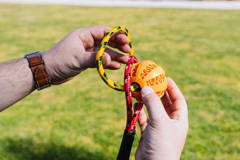 Open up the ball rope loop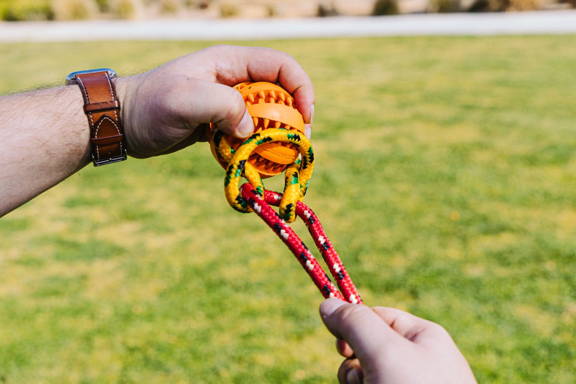 Wrap the ball rope loop around itself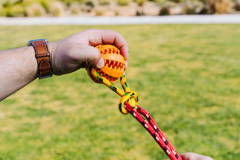 Pull Ball Away From Tether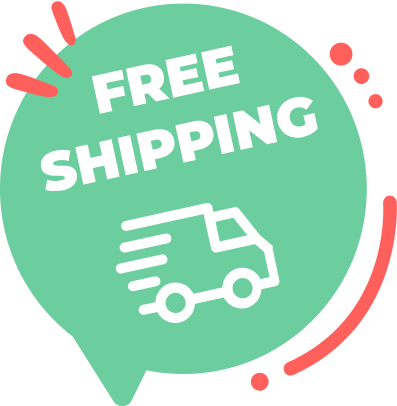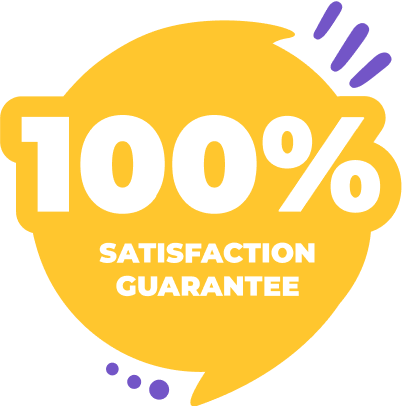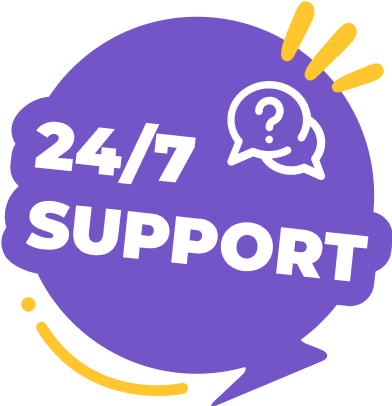 Here's Why Our Outdoor Dog Toys Are Better!
Runball Exercise The Ultimate Outdoor Dog Toy In Action!
100% Free Shipping In The United States
Our product comes with a 30-day money-back guarantee. If you are not satisfied with our product, please contact us and we'll make it right following our Refund Policy.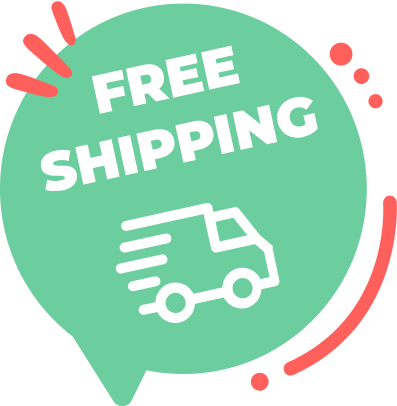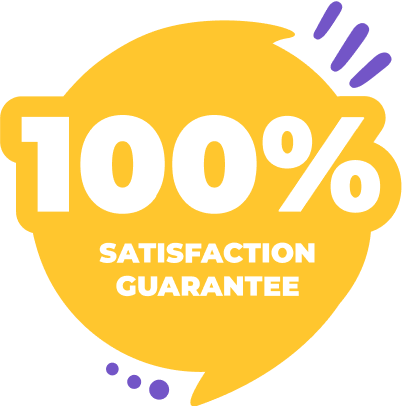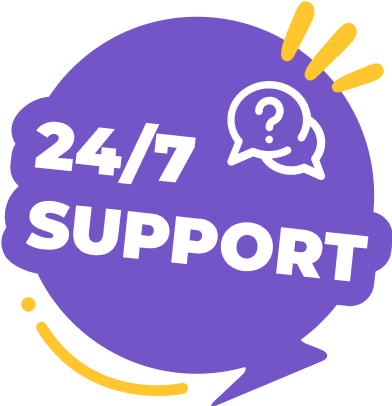 Incredible Outdoor Dog Toys. Unbelievable Fun.
Runball combines the fun of fetch with owner interaction and easy retrieval. Dog owners love the tug and chase that comes from each play session, while their pets love chasing the ball for hours on end.
Play Tug of War Without Tiring Your Arms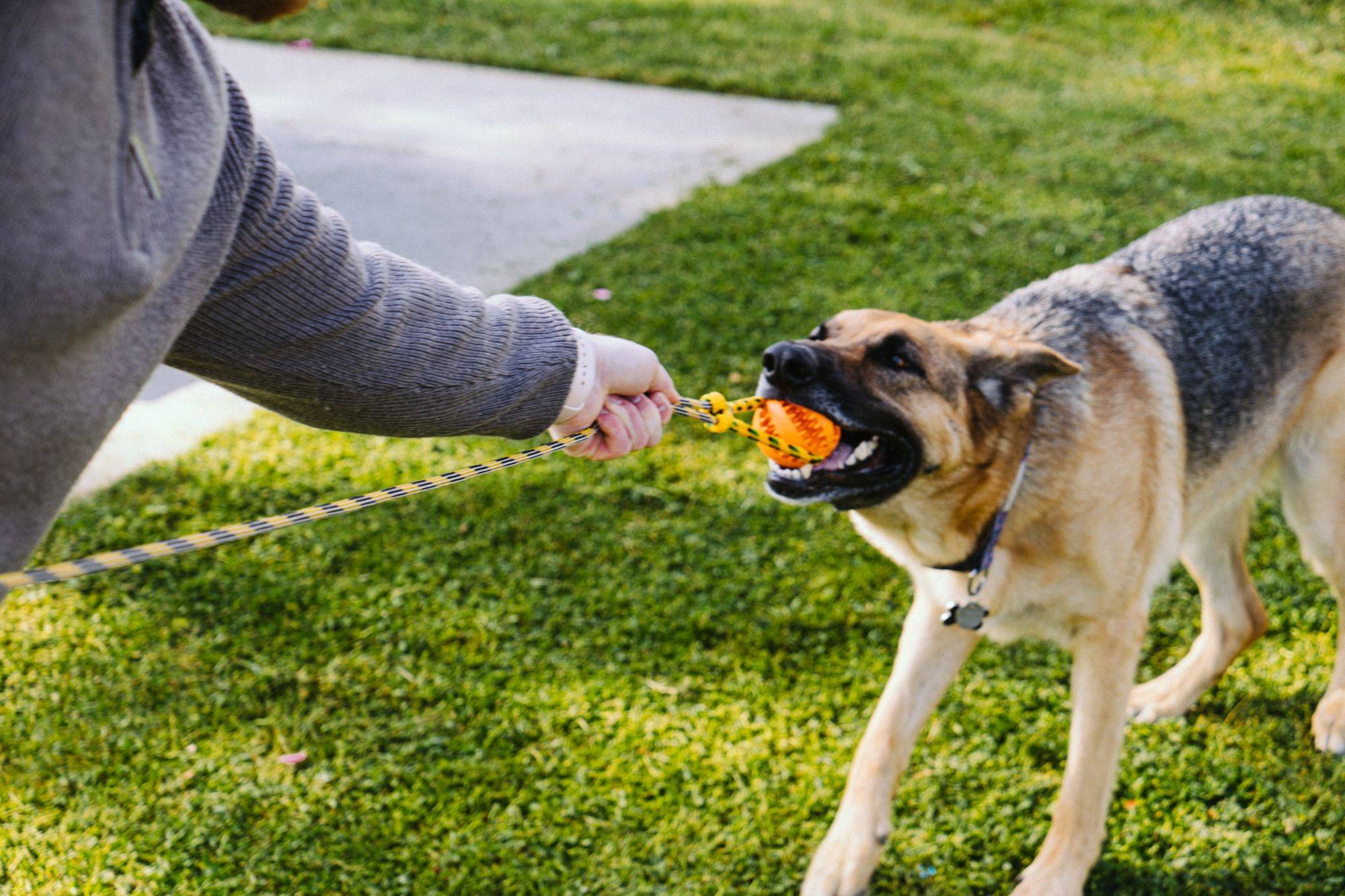 Play Tug of War Without Tiring Your Arms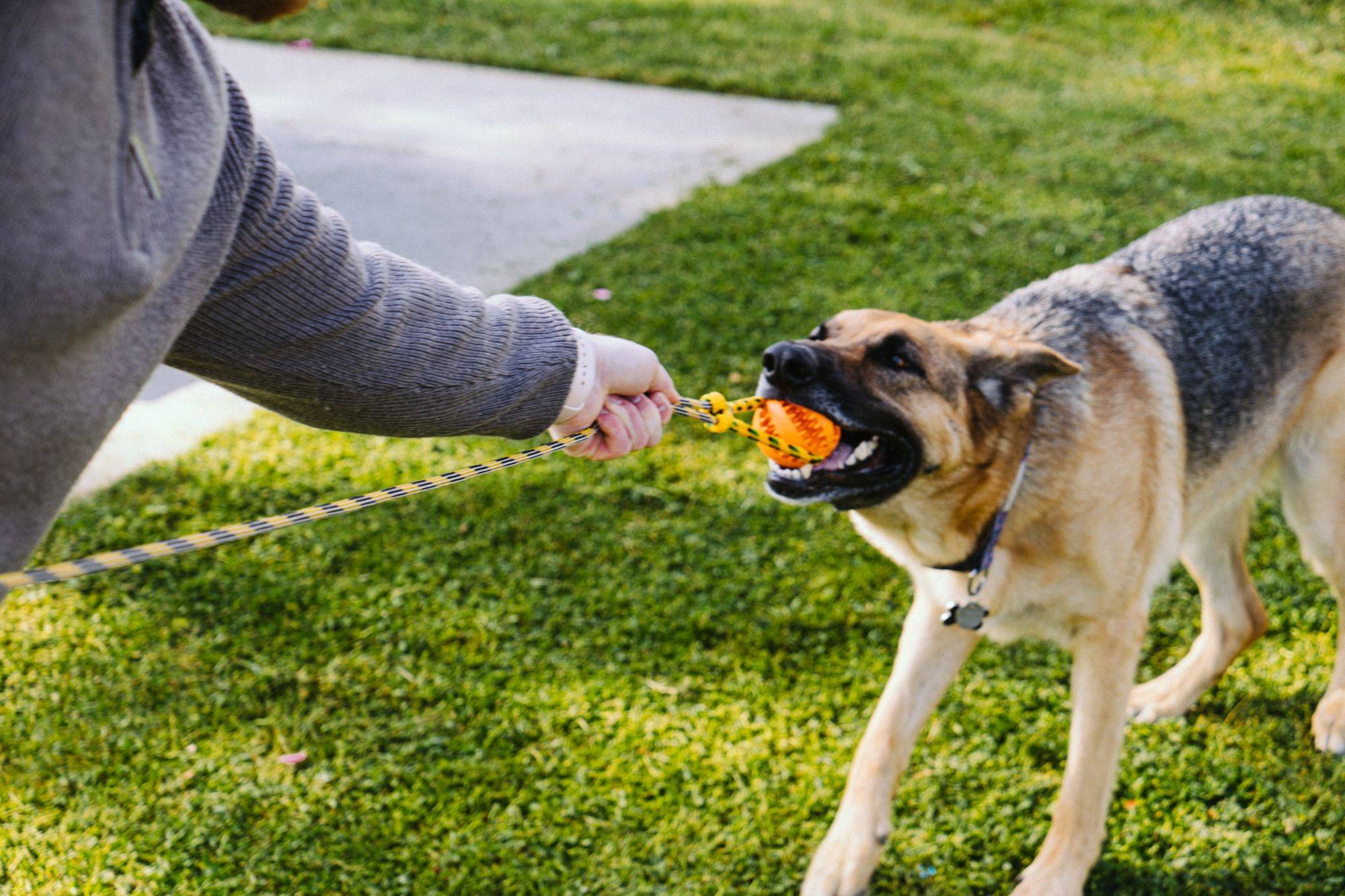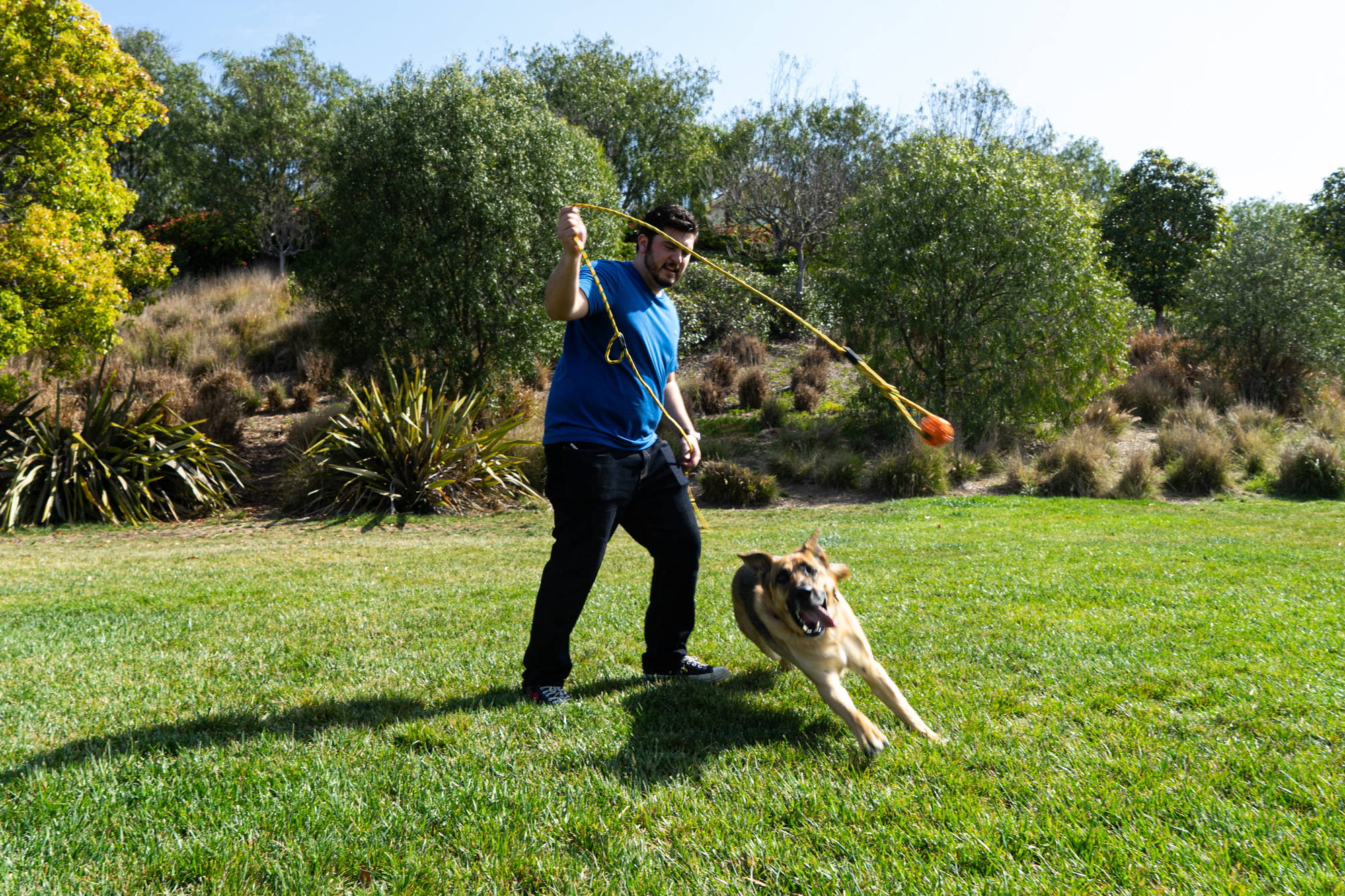 Play Fetch Without Getting Your Hands Dirty
Play Fetch Without Getting Your Hands Dirty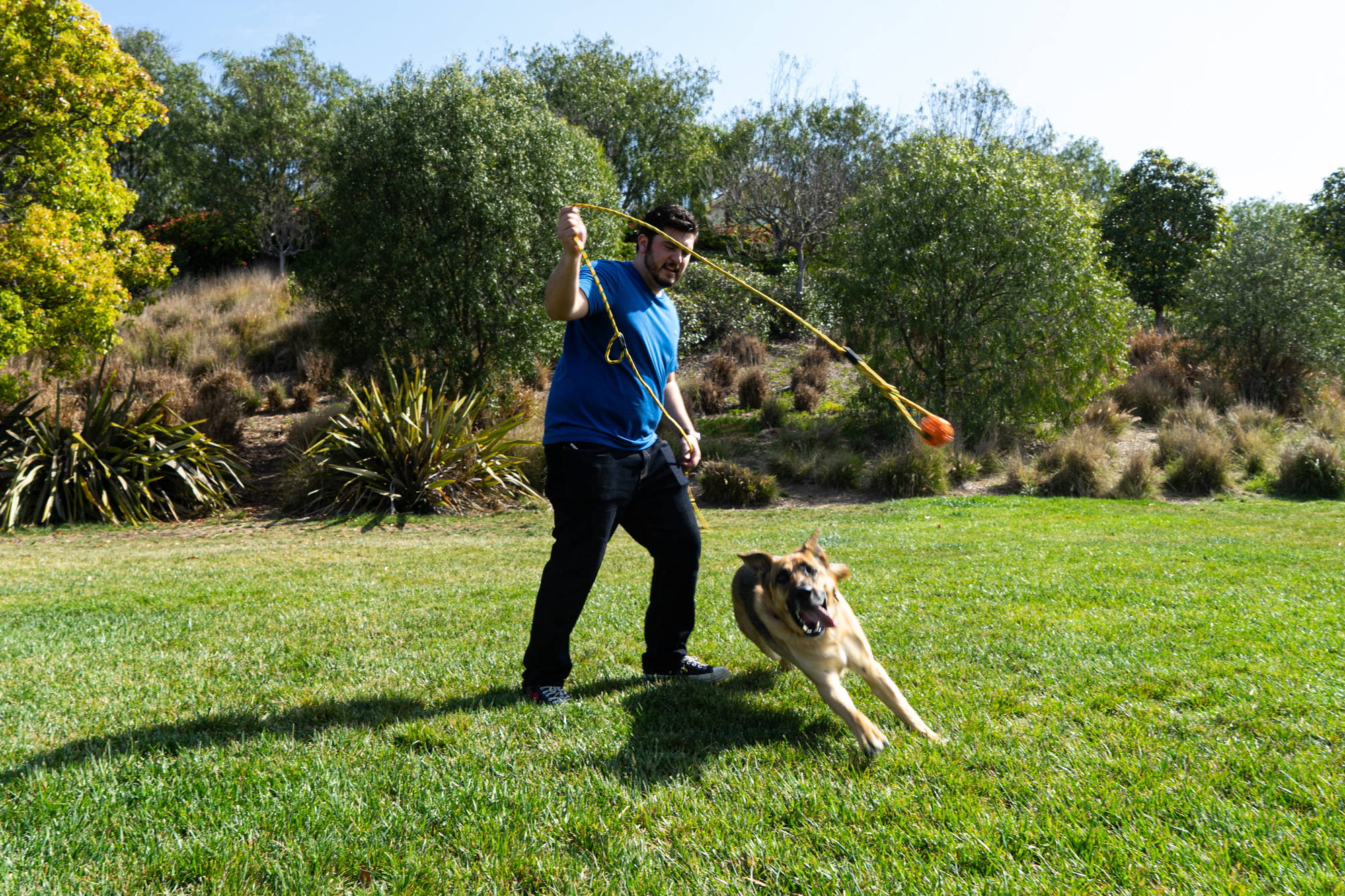 Tire Your Dog Out Before Tiring Yourself Out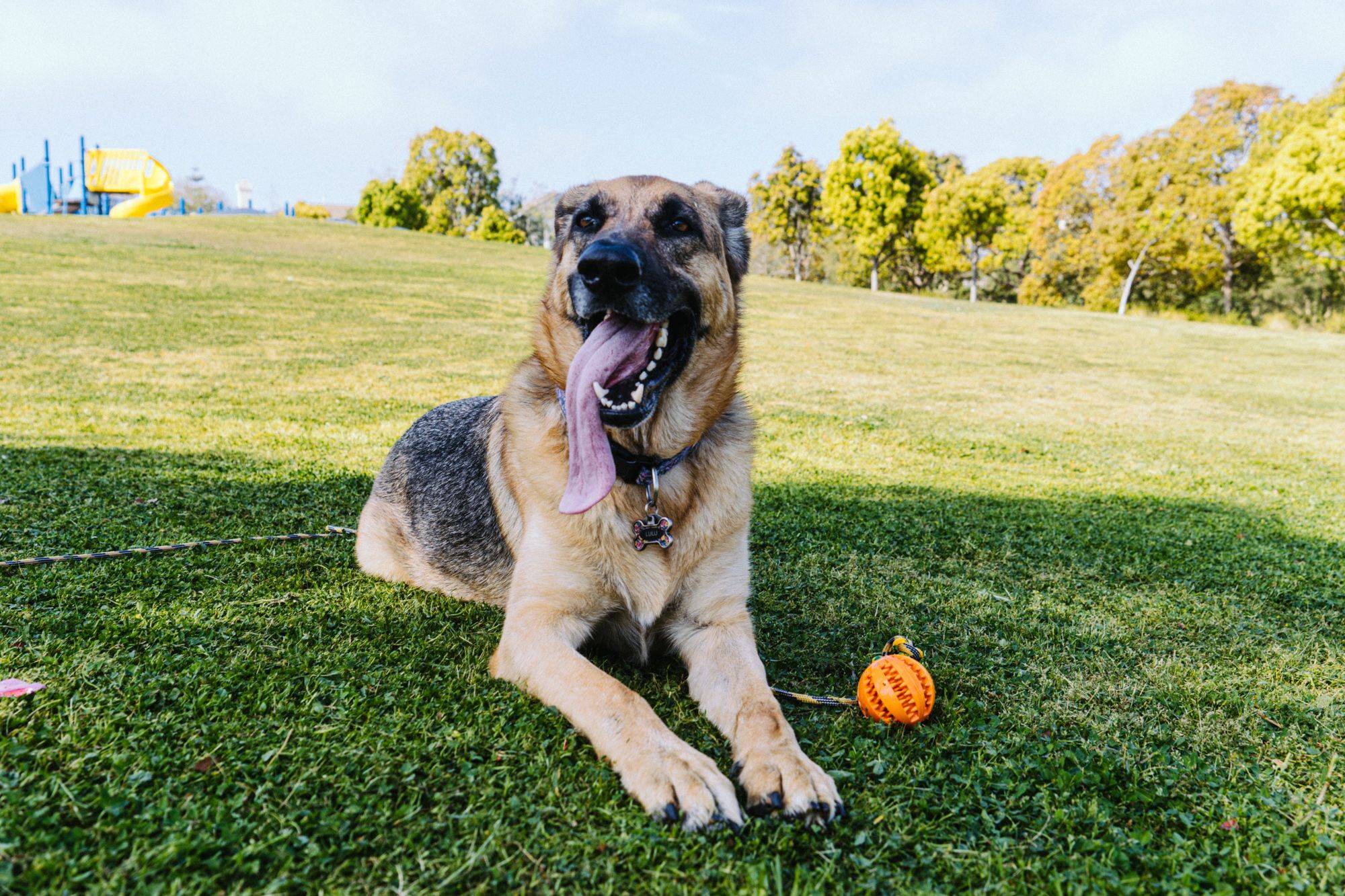 Tire Your Dog Out Before Tiring Yourself Out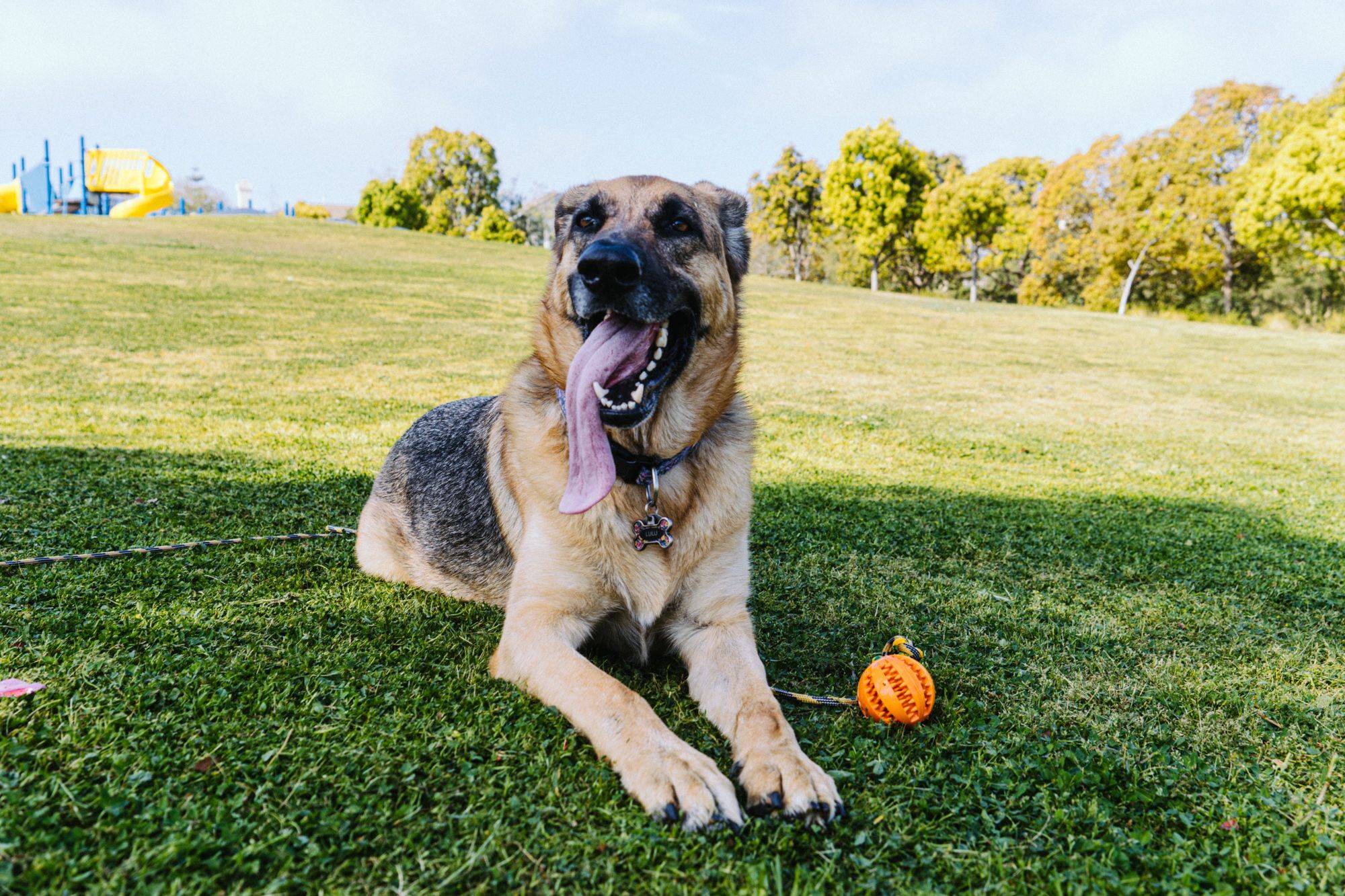 Runball is great for outdoor exercise for both your and your dog.
Instead of buying a whole new toy when it breaks, Runball sells a replaceable ball and rope.
Play with your family either indoors or outdoors. You'll have some of the best fun period.
Multipurpose Outdoor Dog Toys
How do you improve dog toys? Runball incorporates movement and play into your daily routine for healthier, and happier dogs! -Throw it like a ball to engage your pet's natural chase instinct and burn off extra energy. -Pull back on the built-in bungee cord to make Runball move faster in a straight line or circle, depending on the length of the cord. Varying the cord length changes the game from one of speed to one of agility. -Play games such as tug-of-war, or fetch with your pet.
Durable Leather Straps On Rope
In order to avoid rope burns, we have strategically knitted leather onto the rope so you can get a perfect grip on the rope without burning yourself.
If you've ever dealt with large dogs, then you know how strong they are. The loops on the rope allow you to have a better grip, and apply more strength when playing tug of war with the dog.

The Ball Is Detachable From The Long Rope
Runball is a great outdoor toy, but being able to play indoors is also key. We made Runball modular so you can play indoors and outdoors. Sometimes your ball will get destroyed and you need a replacement, we made it easy for you to add more than one ball.
Is The Dog Toy Ball Durable?
Yes! Runball Dog Toy Ball is durable and should be able to withstand even the strongest chewers.
Is There A Replacement For The Rope / Tether?
Yes! You can order the dog toy rope / tether separately.
Is There A Replacement Dog Toy Ball Available?
Yes! We have an option to buy the ball separately in the event the ball get's lost, chewed up, or worn out.
Can Runball Still Be Used If My Dog's Don't Like Tug?
Yes! Even if your dogs don't like to play tug of war or like dog toys, you can still use Runball for training by adding treats to the ball.
What's The Difference Between Each Bundle
There are three bundles: Small, Medium, Large.

The small bundle comes with a short rope, and a medium sized ball.

The medium bundle comes with a medium rope, and a large ball.
The large bundle comes with a long rope, and a large ball.
How Long Does It Take To Ship?
We process all orders within 2 business days, and we ship out of California. Typically it takes anywhere between 3 to 7 days to get your order!